Those who put footing first, choose 
FootingFirst™
Discover why we are so passionate about the arenas that we build. Discover why your horse will thank you after working on a FootingFirst™ surface. Discover why Olympic gold-medal winning show-jumper McLain Ward believes that his FootingFirst™ surface is the best he's ridden on…in the world.
Choose
FootingFirst™
Because winning starts at home.
Climate and usage are critical in determining which surface is ideal for any facility. FootingFirst™ has created six surfaces to fit a wide range of economic and functional needs, and has pioneered the latest advancement in high-quality footing,
the Equestrian Buffer Underlayment System (E.B.U.S.).
Because we love making riders and their horses happy, we maintain the ability to customize footing for any situation.
Let us help you build your surface.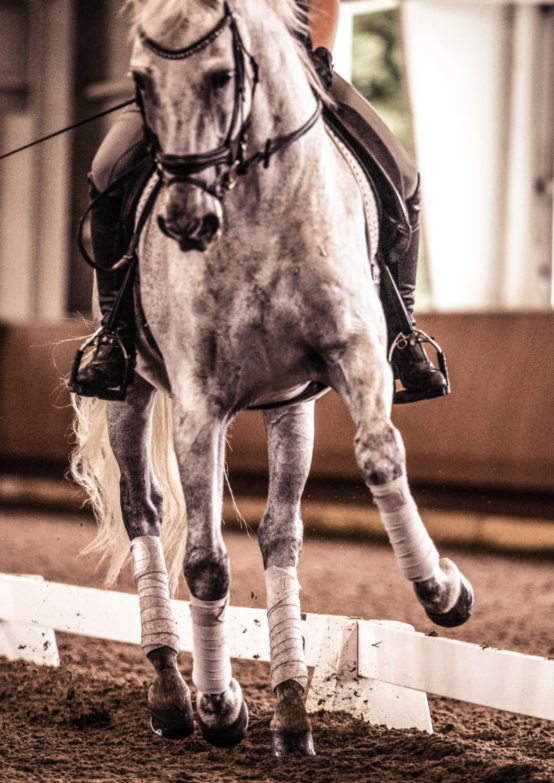 We don't just sell surfaces, we
create
them.
MATERIALS – DRAINAGE – INSTALLATION – AESTHETICS
Imagine what 
FootingFirst™
can do for your ride!
At FootingFirst™ we are always trying to explore new possibilities to improve our products. As the leader in the industry, we seek to share our knowledge with our customers to help them make educated decisions.
Our news column is dedicated to industry updates as well as education.
Contact 
FootingFirst™
today.
Co-Founders of FootingFirst™,  Lawton Adams  and  Karen Leeming, each have nearly 30 years of experience in arena planning, construction, and footing installation. The company has been a leader in the development of synthetic equestrian footing since introducing the highly-acclaimed TravelRight™ and TraveLite™ surfaces. We continue to manufacture these and other quality products, and are determined to produce superior riding surfaces for every equestrian discipline.
Follow FootingFirst™ On Social Media